Join our Green Energy program to make a difference
For as little as $5 a month, you can help regional renewable energy operators offset the higher cost of sustainable electric generation. Because renewable energy costs more to develop, voluntary purchases of Green Energy certificates are for now the strongest means of growing renewable energy sources in and around Kentucky by helping to pay the additional costs.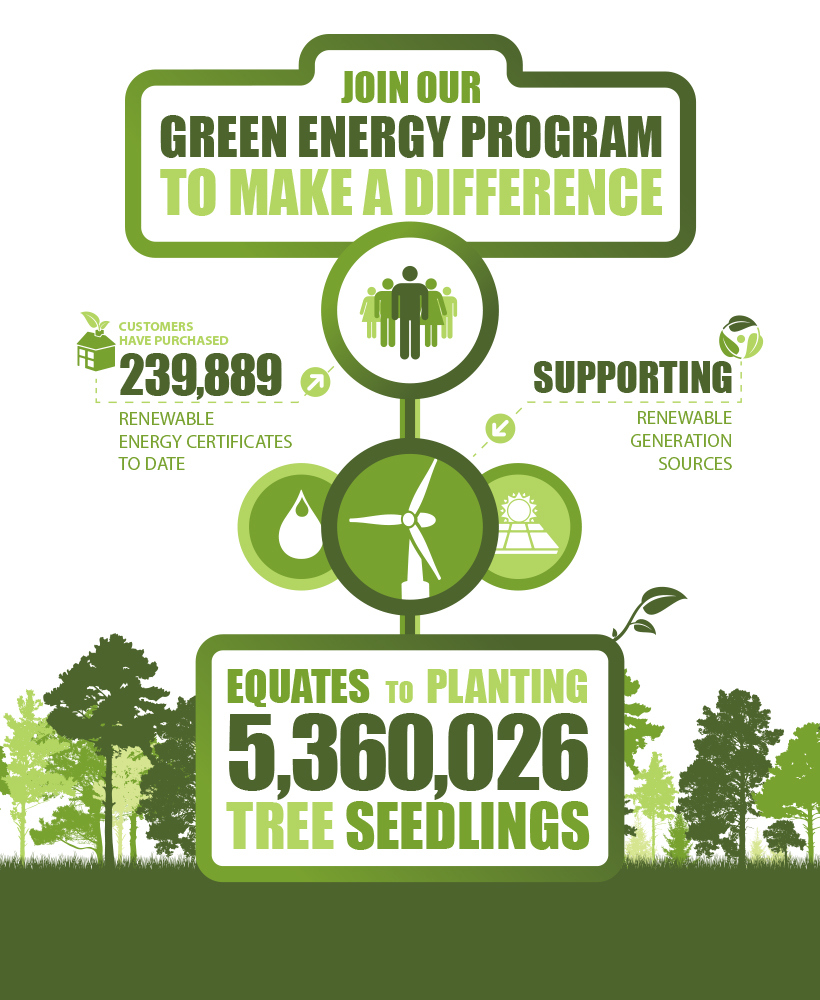 LG&E and KU Green Energy is a Green-e Energy® Certified program, which requires companies offering certified products to provide customers with notice of price, terms and conditions of service. For more information about the Green-e Energy program, write Green-e, 1012 Torney Ave, 2nd floor, San Francisco, CA 94126 or visit the Green-e Energy website at www.green-e.org.