Exploring the open road with natural gas vehicles
We recently added two compressed natural gas-powered vehicles (NGV) to our vehicle fleet at Magnolia Gas Compressor Station, located near Magnolia, Kentucky.
Adding compressed NGVs into our vehicle fleet makes a good fit for our natural gas operations and allows us to test the use of this clean, domestic and low-cost fuel in our vehicles that are used in our day-to-day operations.
When compared to gasoline and other petroleum-based fuels, natural gas is an economical, efficient, low-emission alternative fuel choice readily available in the United States.
General Facts
Natural gas is composed primarily of methane (CH4) and is used in more than 65 million homes in the United States for heating, cooking and other purposes.
Natural gas in the compressed natural gas (CNG) form or liquefied natural gas (LNG) form is becoming a more popular fuel choice for transportation.
According to the U.S. Department of Energy, there are currently more than 130,000 natural gas-powered vehicles on the roadways across the nation and more than 15 million vehicles worldwide.
Like petroleum-based fuels, costs for compressed and liquid natural gas can fluctuate, depending on factors like time of year and location.
Compressed natural gas fuel is measured in "gasoline gallon equivalent" (GGE.) About 125 standard cubic feet of natural gas is a comparable amount of energy to one gallon of gasoline.
According to the U.S. Department of Energy July 2013 Clean Cities Alternative Fuels Report, the nationwide average cost for "regular" gasoline was $3.65 per gallon, compared to $2.14 per GGE of compressed natural gas.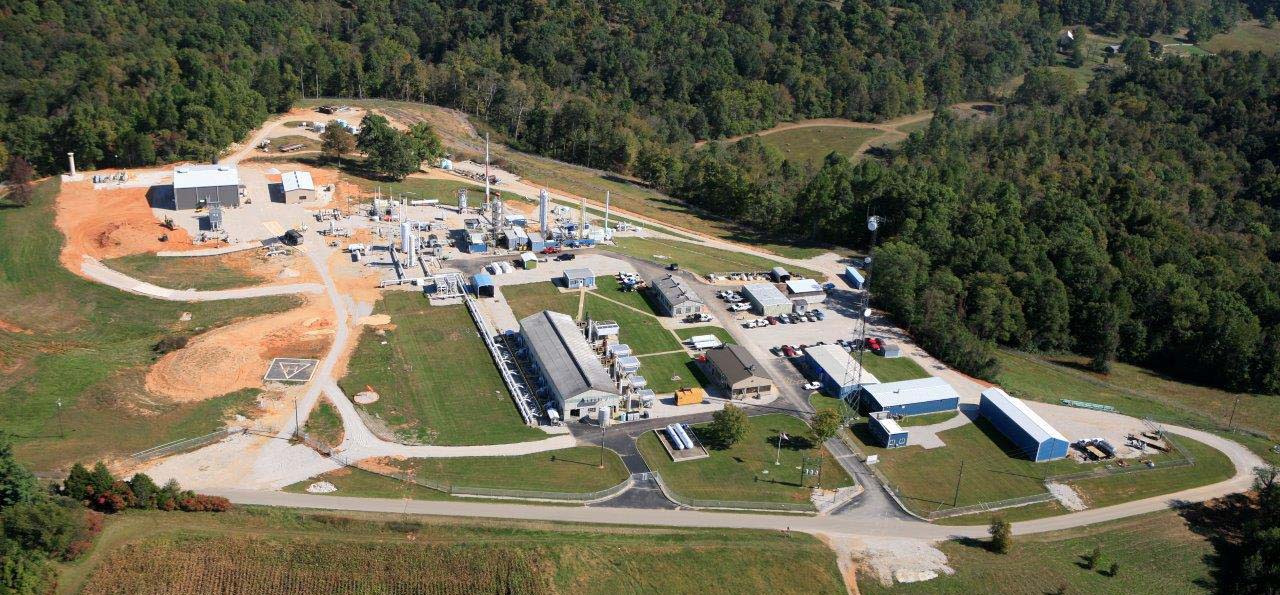 Magnolia Natural Gas Compressor Station is home to LG&E's new natural gas-powered vehicles.
Additional Information