Giant liners protect new chimneys from corrosion at Mill Creek Station
They are impossible to miss: greenish hulks, some weighing up to 25,000 pounds, dominating a section of property at the Mill Creek Station. Dozens are clustered near the coal yard, the larger ones rising more than 30 feet with diameters nearly equal in length. Walking among the earth-tone structures on a clear day is like a trek through western canyons.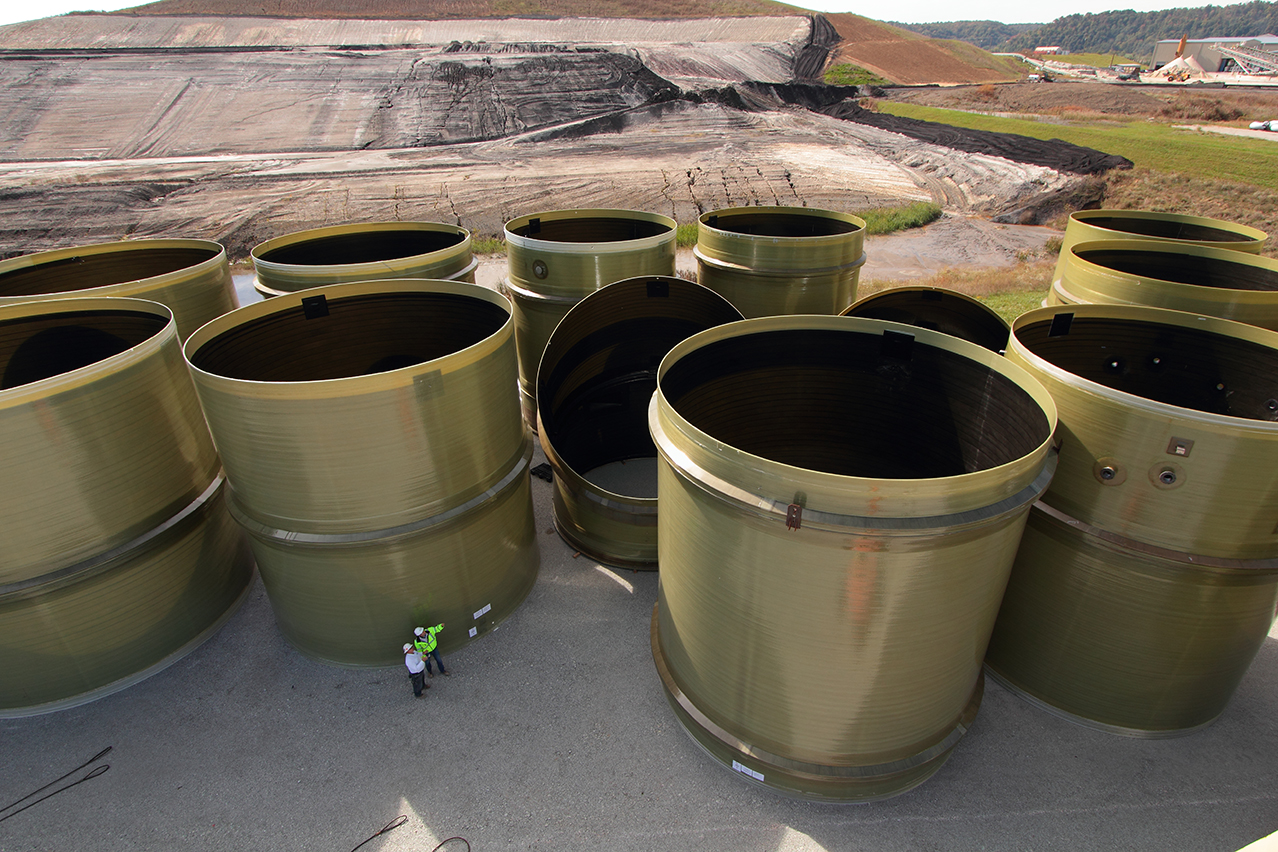 Imposing as they are, the objects (and others that will follow) will be hidden from sight by 2015. But they will remain at Mill Creek to fulfill an important role in the plant's capital improvement plans to meet stricter EPA standards for air quality.
These rotund titans are liner cans, which are being installed inside two new chimneys under construction at Mill Creek. The liners are manufactured at Mill Creek by Plasticon Composites, a global provider of corrosion-resistant products and services for industrial storage or processing.
Commonwealth Dynamics, Inc., is building the new chimneys and is raising the liners into position inside their concrete shells. Of the two new chimneys, one will have the liners in service in 2014 while the other is slated for 2015. Each chimney will be installed with 19 liner sections.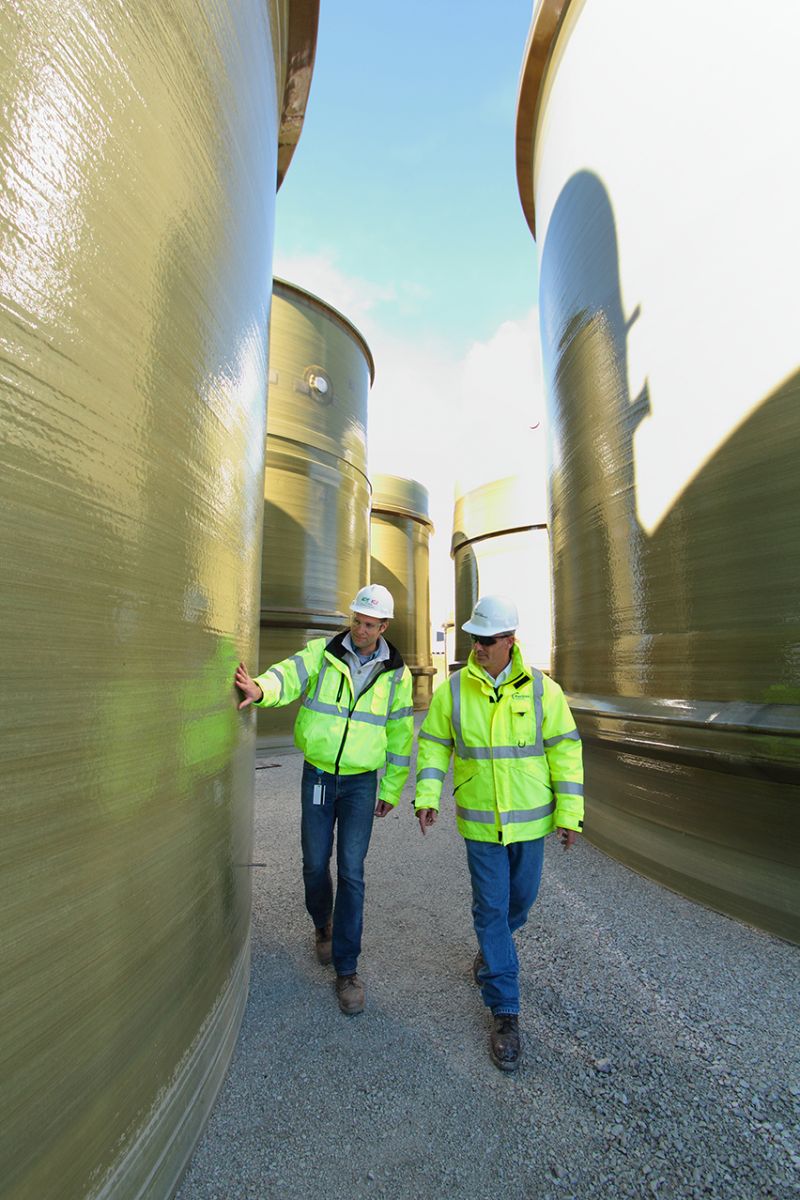 LG&E and KU have embarked on a $2.3 billion construction plan to comply with the latest round of EPA regulations in the most cost-effective manner possible. These improvements began at Mill Creek in 2012 and are expected to be finished by 2016.