Republic Bank discovers energy-saving solutions during expansions and renovations
Since forming its corporation in 1982 and becoming a public company 15 years later, Republic Bank has continually grown its business for its customers. With locations in five states, the Kentucky-based financial institution also finds ways to test technologies and incorporate solutions into its renovations and expansions to save energy.    
"Anything we do is based on what's in the long-term best interests for Republic and the communities we serve," said Republic Bank Chairman and CEO Steve Trager. "We're looking for ways to monitor expenses and do the right things for our community."  
From automating energy-intensive systems, using fluorescent lighting, and installing programmable thermostats to replacing boilers and insulating windows, Republic Bank is testing a gamut of technologies to see which measures make the best fit before adopting them across its locations.  
"By testing a lot of these features, we have and would expect to carry some of these features into our other buildings," said Carol James, Vice President, Manager of Facilities, Republic Bank. "We're like everyone else. We try to get the most bang for our buck when we can."   
In the last several years, the bank's property management team applied for commercial rebates offered by Louisville Gas and Electric Company and Kentucky Utilities Company. As a commercial customer with the utilities, the bank's locations are eligible for up to $50,000 in rebates, per facility, each year to help offset improvement costs.
"It's a great program," said Trager. "It was one of the things that got us over the hump to make these kinds of investments." 
The company made energy-efficient improvements at its Republic Plaza and Republic Corporate Center in Louisville and has earned more than $14,000 in rebates to help offset improvement costs for HVAC equipment, chillers and a technology called variable frequency drives.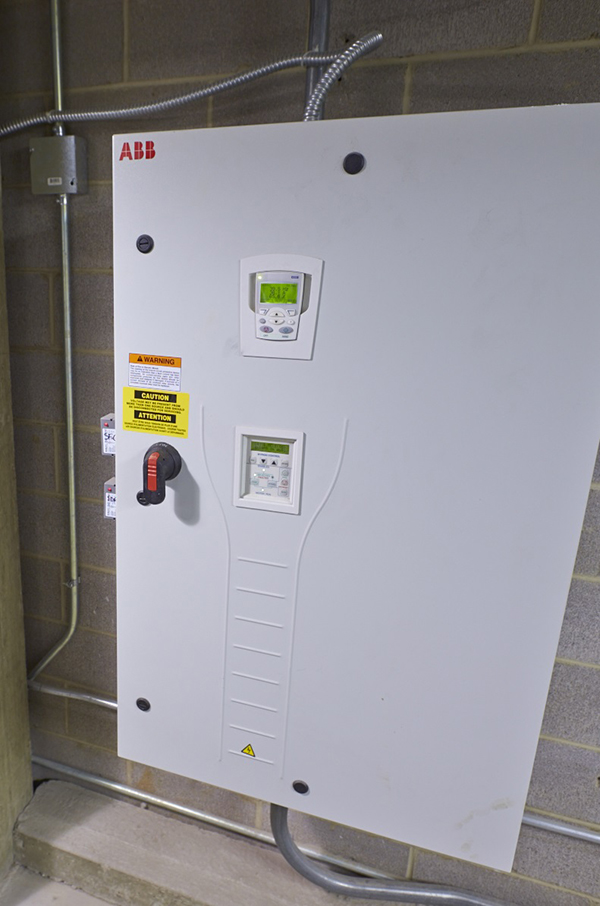 Automation systems and variable frequency drives offer commercial properties better control of energy usage. Rather than the "all-on or all-off" approach used in more traditional motors and equipment, automation systems and variable frequency drives only require the amount of energy necessary to run at the time, providing a more moderated use of power.
"We have better control over some of the areas heated and cooled. We can make those adjustments quickly when necessary, which also helps save energy," said James.
As for what's next for Republic Bank and its other locations, James says the company will look at LED lighting.
"If you look at five to 10 years in the banking landscape, I think people will have comfort in knowing we're going to be here," said Trager. "We have invested long term in energy efficiency because we're going to be here long term. We were here for you yesterday. We're here for you today, and we'll be here for you tomorrow."  
Apply Now 
Be sure to have your account number and tax ID or social security number handy.
Eligible rebate items and amounts have changed since this story published. Please visit lge-ku.com/bizrebates for the current rebate categories and amounts.