One of Kentucky's leading business publications, The Lane Report, recently profiled LG&E and KU's Ohio Falls hydro station in their "Faster Lane" e-newsletter.
Long before "going green" became a well-known action and expression, LG&E and KU served as an early adopter of renewable energy, setting the industry pace by utilizing natural resources within its own backyard. In 1925, the utility began constructing its Ohio Falls station on Shippingport Island, about 3 miles west of downtown Louisville. Around the same time, the federal government began its construction of a dam at that same location.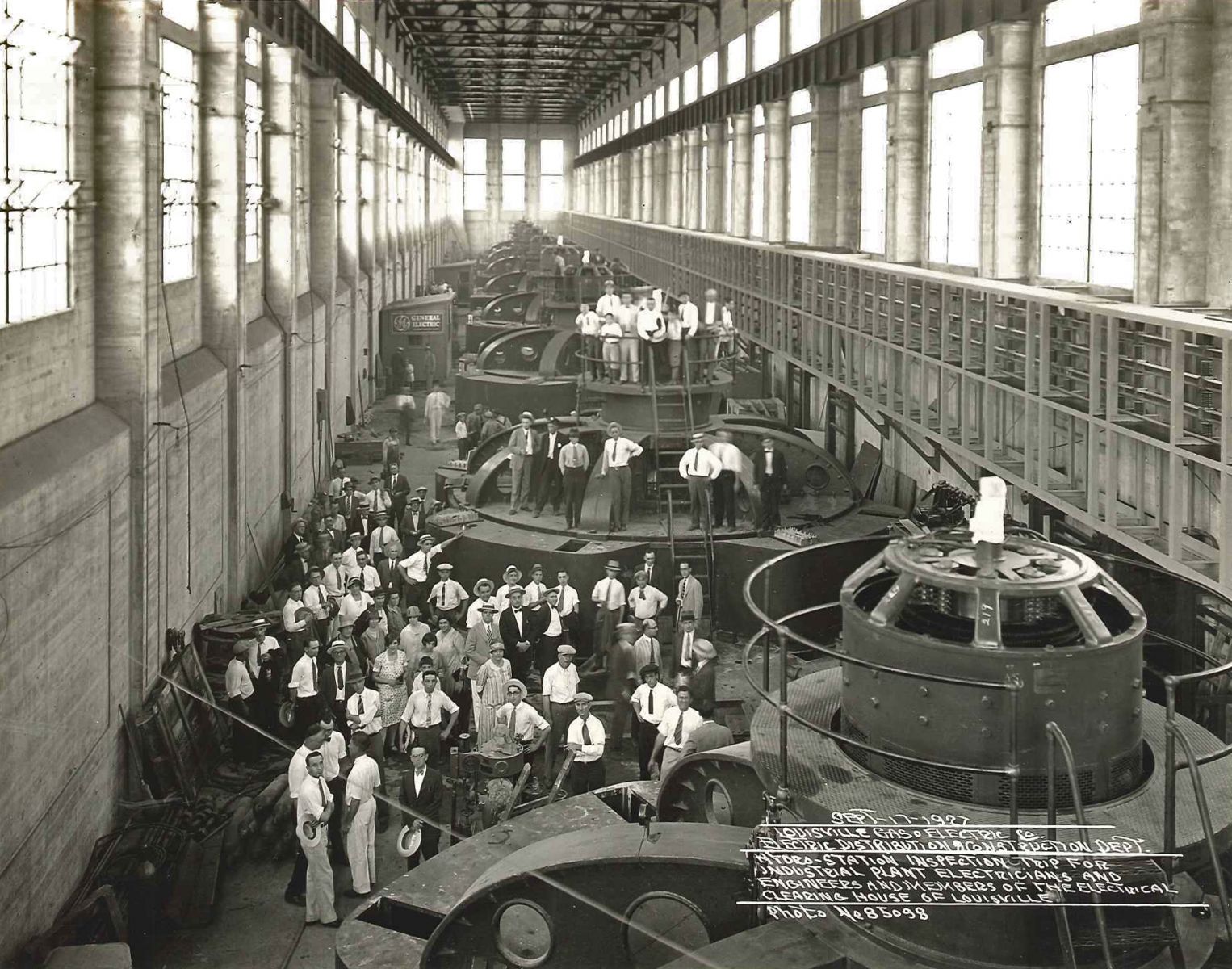 When LG&E and KU's hydro facility came online in 1927, its concrete and steel were considered modern marvels of their age, dubbing it the 7th largest facility of its kind in the nation. Generating more than 80 megawatts of electricity when the river was flowing, it was capable of serving roughly 57,000 LG&E residential homes - which was nearly enough energy to power the entire city of Louisville at the time.
Harnessing the power of the Ohio River
Just as it did then, the facility's operation works by allowing water intake through a set of trash bars, which prevents large pieces of debris, such as trees, stumps and trash, from going through the units and causing damage. The water then flows through the turbine, whose blades rotate a shaft connected to the generator, which also rotates with the turbine. When the generator rotates, electricity is produced. The unaltered water then flows out of the plant and continues down river.
While its use is contingent on the Army Corps of Engineers' operation of the dam, which allows water to flow according to the need for flood control, navigation management and preservation of marine wildlife, the benefits of Ohio Falls Station remain strong nearly 87 years after it was put into service.
"Because this station is powered by the Ohio River, fuel costs are low and it doesn't produce any emissions," said Kerry Johnson, Ohio Falls plant supervisor. "Those are qualities that make this facility more valuable now than ever, as maintaining and increasing the diversity of fuel mix is, and will continue to be, necessary to meet more stringent environmental regulations imposed on the industry."
Now and into the future
To ensure its customers continue to reap the station's benefits well into the future, LG&E began a three phase rehabilitation project at the plant in 2002. Now in its final phase, the project is in the process of software, electronic and mechanical upgrades on each of the station's eight original generating units, which are still in use today.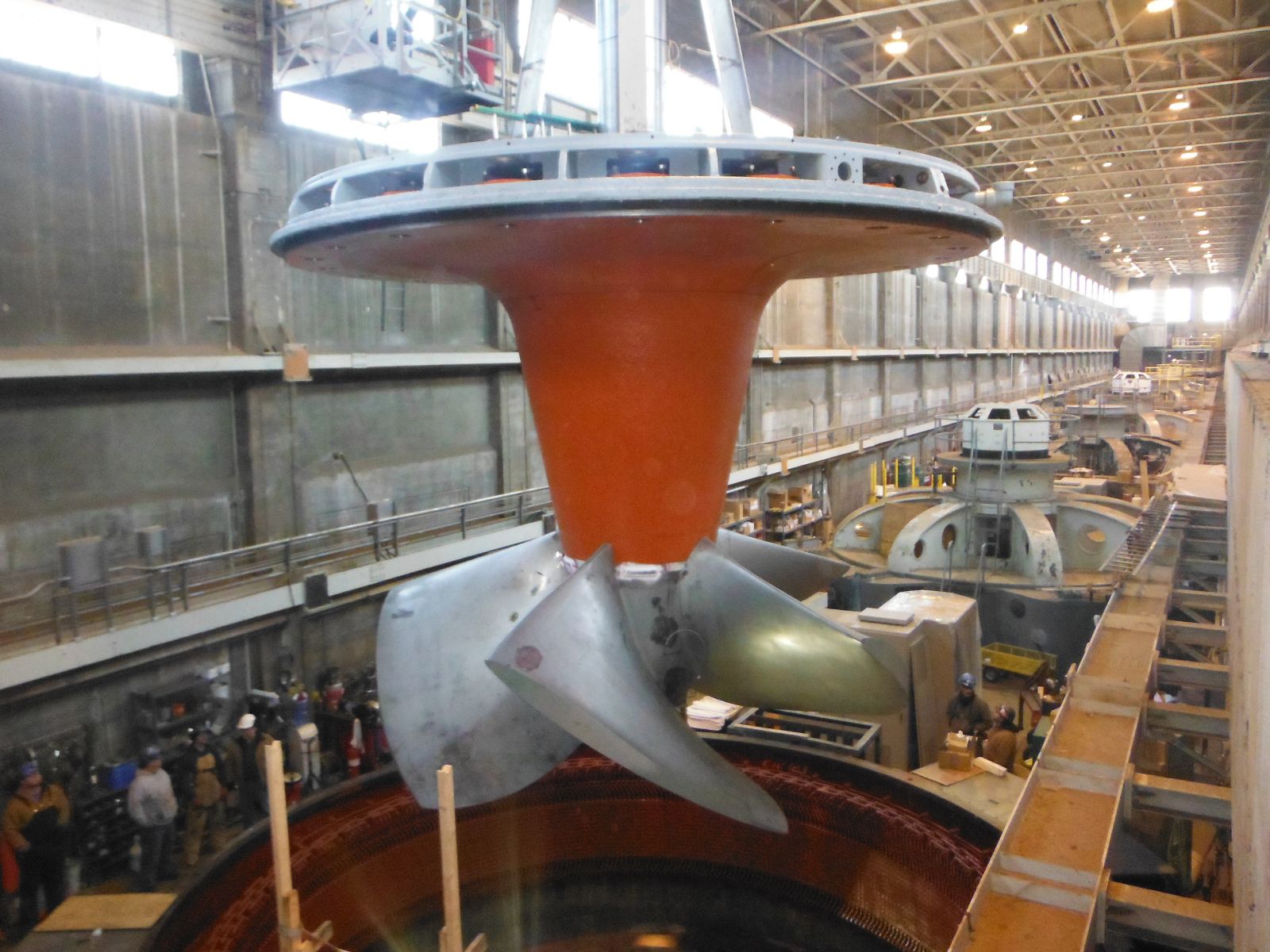 When work is finished in 2017, generation capacity will increase more than 20 percent, in optimum conditions, and produce enough electricity to meet the current energy needs of approximately 72,000 LG&E residential customers.
In addition to Ohio Falls, the company also produces hydroelectric power at its Dix Dam facility in Mercer County, Kentucky. Learn more about LG&E and KU's ongoing efforts to produce cleaner, more efficient generation.