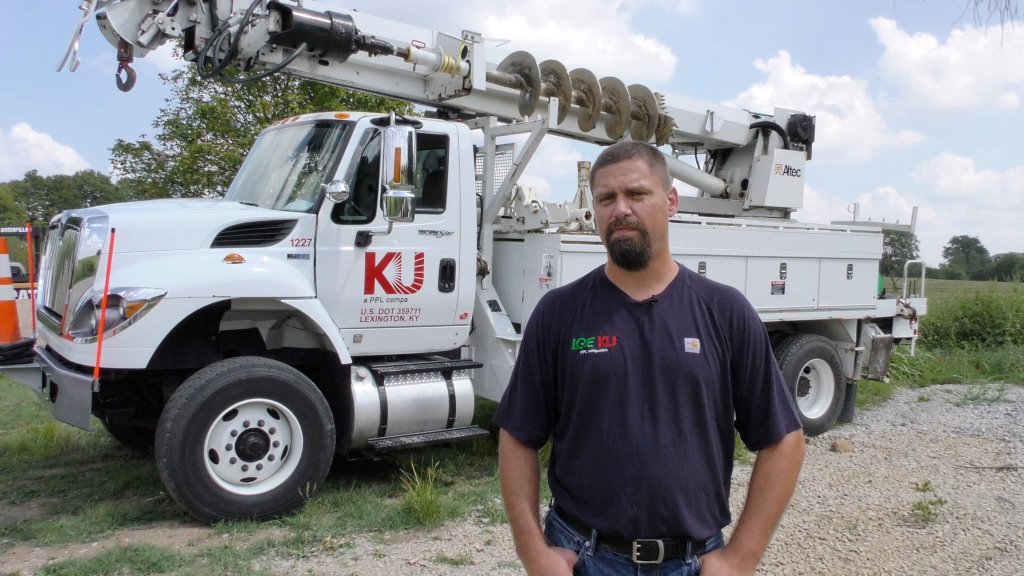 Shannon Haggard, electrical engineer, works out of the Paris office. He has been with the company two years. Prior to joining the LG&E and KU, Haggard served in the Marine Corps as a sergeant and helicopter mechanic. He received a bachelor's degree from the University of Kentucky.
Describe your typical job duties?
I meet with customers and help layout designs on new business, whether it's residential, industrial or commercial. I also work on upgrades to the current system. My job covers both the analytical and practical.
How does your work impact the customer?
When I got into this industry, it was about giving something back. Making people's lives a little easier, and I think that is the most rewarding thing about this position.
How does your military experience impact your job?
I learned leadership and communication skills. I also learned how to give direction while taking direction at the same time.
What skills are needed to be successful in your position?
You have to be sociable and have good communication skills. I deal with many different types of customers, from residents to CEOs. You have to be able to understand what the customers' needs are and their point of view.
What's the most fun aspect about your position?
It's not the same thing every day. Some days you have a plan that you're developing as you're driving into work and you may not get to that job. It's the diversity, it's the interaction with different types of people and not knowing what's coming next. It's pretty exciting.
What's the most challenging aspect of your job?
With electricity, most of the time you're troubleshooting things that aren't easily detectible so we have to utilize resources that we have available. It's the constant challenge of trying to find a solution to a problem that's not clearly defined.