Diana, the famous peregrine falcon nesting at Mill Creek Station in southwest Louisville since 2006, has returned for this year's nesting season and laid her first egg.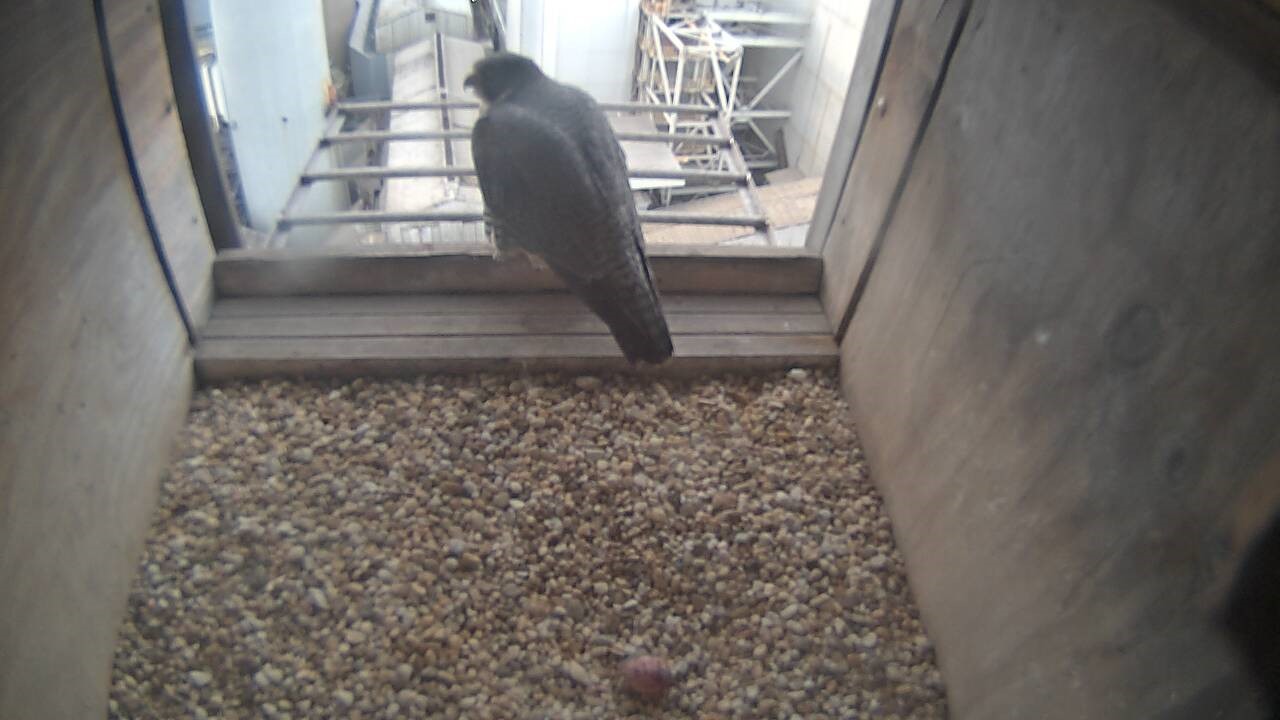 Diana won the hearts and attention of more than 200,000 viewers since the company, in partnership with Kentucky Department of Fish and Wildlife Resources, launched Kentucky's first live peregrine falcon web cam inside the falcon nest box in 2013.
Watch the live web cam streaming online to see if Diana will lay more eggs in the nest box in the coming days, or check out the video milestones web page to watch memorable moments from the nest box over the years.
About the nest box
The nest box was installed at Mill Creek approximately 10 years ago. In addition to the Mill Creek location, KDFWR has placed nest boxes at many sites throughout Kentucky, including locations at the company's Trimble County, Cane Run, Ghent and E.W. Brown plants.
For more than 20 years, LG&E and KU employees have ensured the nest boxes at the company's power plants provide a safe setting for peregrine falcons to prosper. More than 100 falcons have hatched from these nest boxes.
Power plant crevices and alcoves remind the falcons of natural nesting locations, such as mountain cliffs and ledges, and provide ample food supply.
While peregrine falcons are native to Kentucky, the population severely declined in the mid-1900s. Peregrine falcons are making a big comeback in Kentucky. This can mainly be attributed to the outlawing of the pesticide DDT and a falcon release program that occurred in Kentucky in the '90s. KDFWR is continuing to aid in peregrine falcon productivity by supplying nest boxes around the state.