Earth Day doesn't officially take place for another week, but that isn't stopping the Louisville Zoo from getting the party started. As part of the zoo's Party for the Planet: A Month-Long Celebration of the Earth, a special Earth Day Festival is being held this Saturday, April 16.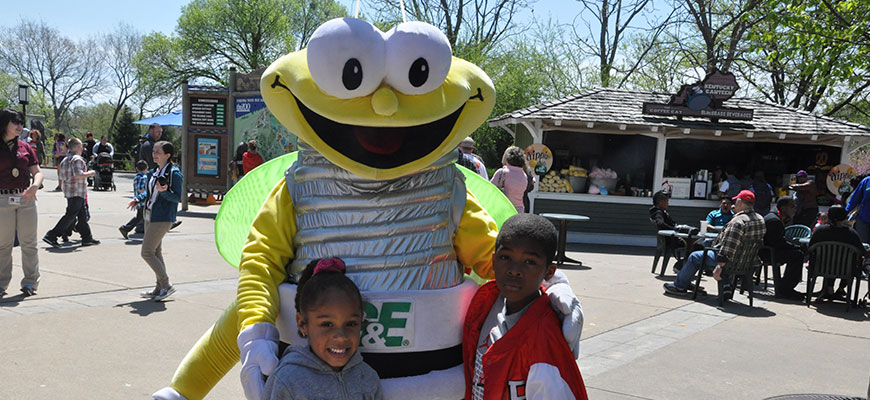 Sponsored by LG&E and KU, the Earth Day Festival is the highlight of the zoo's month-long celebration. Festivities include an 11 a.m. news conference announcing the winners of the TrashFormation student recycled art contest. From 10 a.m. to 2 p.m., patrons can learn about the zoo's conservation efforts and visit eco-partner environmental displays at stations throughout the zoo. Guests can discover ways to connect to the local environment and make a collective difference in conservation on a national and global level.
LG&E and KU's "Mini-City" Demonstration will be on hand from 10 a.m. to 2 p.m. teaching children and adults how to be safe around electricity. "Louie the Lightning Bug" also will join in the day's fun, buzzing around the crowd on the zoo's front plaza from 10 a.m. to 2 p.m.
The general public will enjoy free parking and discount admission of $8.25 per person, all day, courtesy of LG&E and KU.
Check out the zoo's full list of events for more information.