Before flying for the first time to parts unknown — or even a galaxy far, far away — officials with the Kentucky Department of Fish and Wildlife Resources prep four peregrine falcon chicks for their next adventure.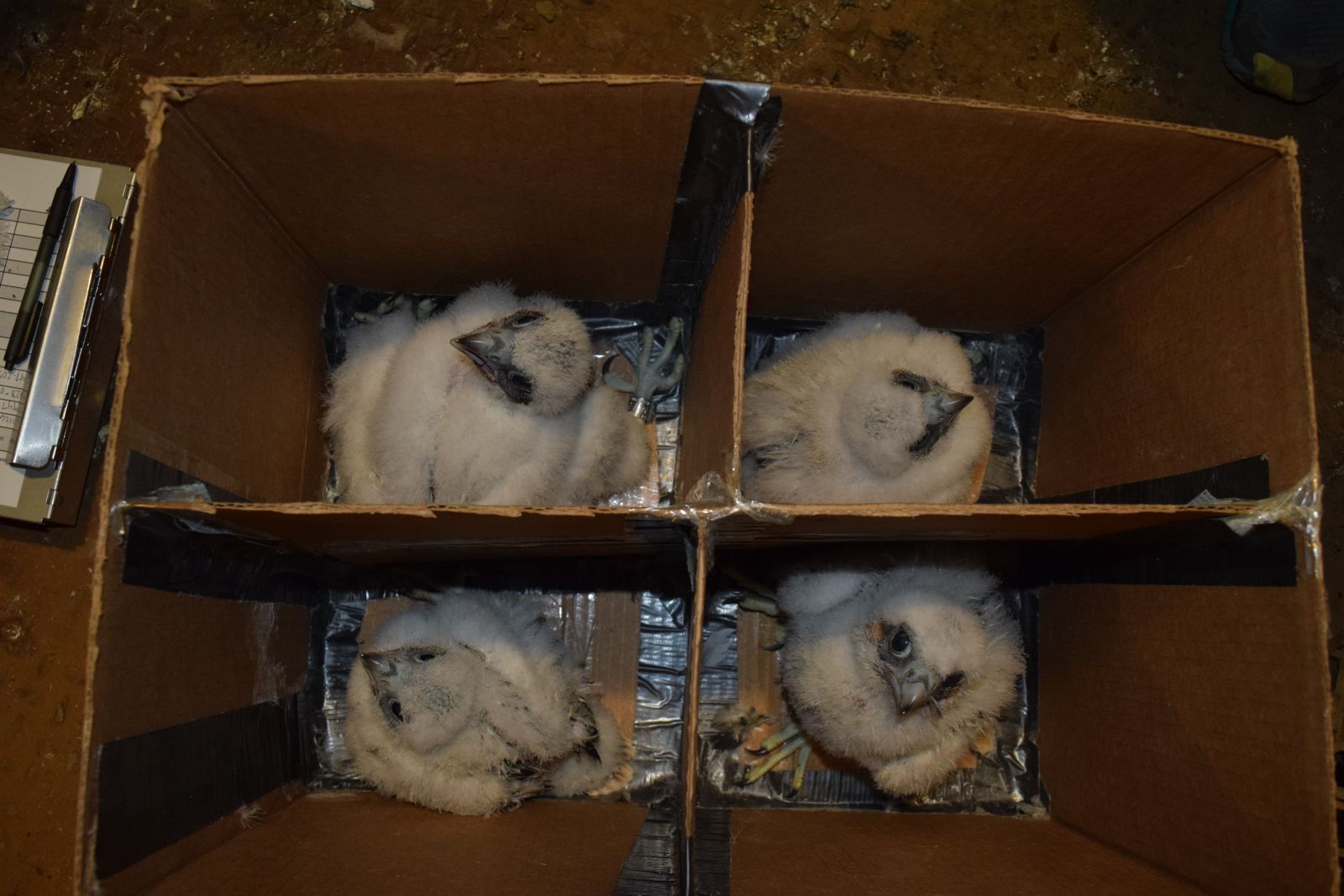 The two female and two male chicks began hatching in April and have been growing inside the falcon nest box 300 feet above ground at Mill Creek.
Viewers get to watch up-close — not from a charismatic droid sidekick but from a mobile camera — what it's like to study a peregrine falcon chick. In the video, KDFWR Avian Biologist Loren Taylor and her team attach unique leg bands that will allow North American biologists to track these "millennium" falcons upon leaving the nest for years to come.
Since early March, viewers have watched the chicks from the live falcon web cam. More than 200,000 viewers have tuned into the live camera since 2013, when it first launched.
About the banding process
The banding process involves briefly removing the four chicks from the nest and attaching unique leg bands with different colors and number codes. This identifying information is then entered into a database along with the bird's gender, date of hatching and nesting place. Biologists will be able to read the numbers on the bands with high-powered optics.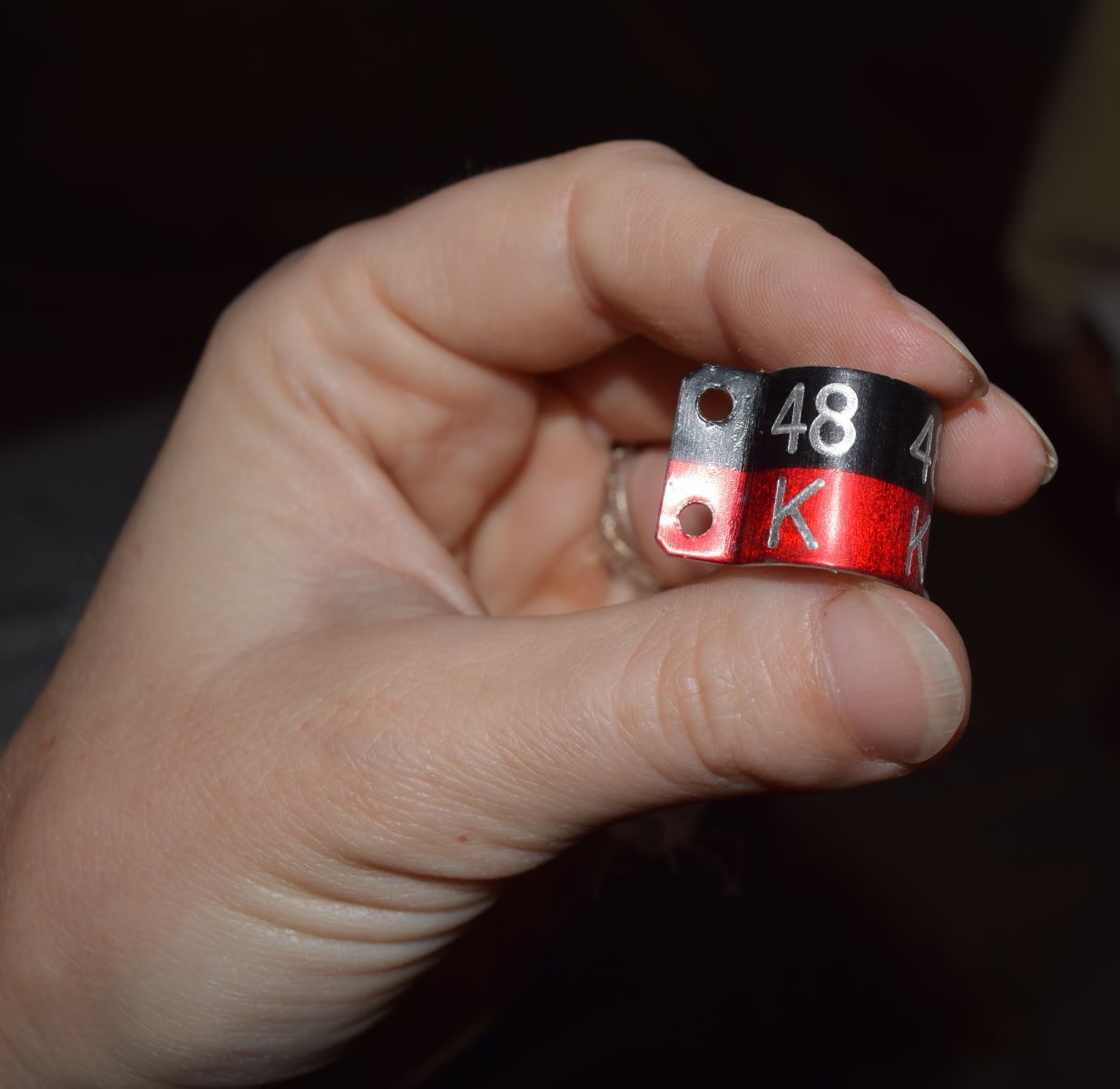 Taylor also checks the chicks for feather mites and performs medical tests to check for a treatable avian disease that can affect their survival. Once banded, the falcons are placed back in the nest box where they will remain until they take flight.