Fund for the Arts kicked off its 2017 campaign this week to expand the reach and impact of the arts in our communities. Led by 2017 Fund for the Arts Campaign Chair and President and Chief Operating Officer Paul W. Thompson, and other community leaders, the event held Jan. 10 energized several hundred volunteers, civic leaders and arts patrons.
"I'm honored to chair the 2017 campaign and be supported by a passionate campaign leadership team to increase the impact the arts have on our quality of life, education and economic development," said Thompson. "We are incredibly thankful for the involvement of businesses and individuals who will help make 2017 an exceptional year for increasing the access to the arts."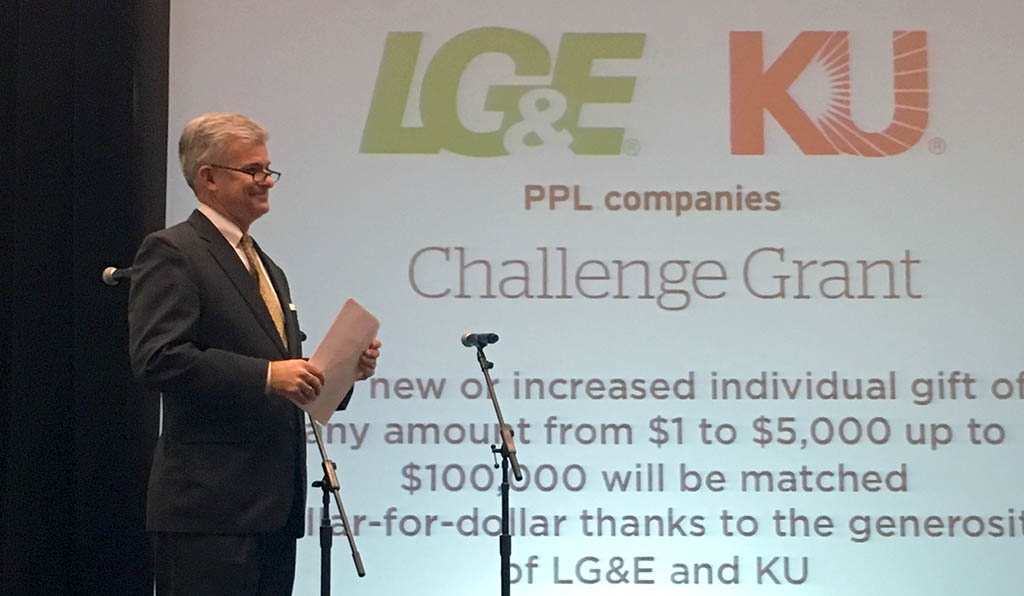 Challenge grant
To help kick off the campaign, LG&E and KU have issued a $100,000 challenge grant to create a stronger and more vibrant community through the arts. Any new or increased individual or workplace gift from $1 to $5,000 will be matched dollar-for-dollar by LG&E and KU (up to $100,000).
The regional nonprofit celebrated widespread community engagement with hundreds of volunteers, workplace campaign coordinators and arts supporters. A primary source of donations to Fund for the Arts is through employee contributions to workplace campaigns at nearly 200 local companies — like LG&E and KU's Power of One campaign.
About Fund for the Arts
Fund for the Arts is a regional nonprofit with the mission to maximize the arts to drive economic development, education and quality of life in our community. FFA conducts one of the oldest united arts campaigns in the country and supports world-class institutions, community organizations and arts in education. Fund for the Arts also hosts the nationally recognized NeXt leadership development program for young professionals, and leads collective action across the arts and cultural sector. For more information, visit fundforthearts.org.