LG&E and KU's new Energy Storage Research and Demonstration site at. E.W. Brown Station in Mercer County became fully operational on Jan. 31.
The site, in collaboration with the Electric Power Research Institute (EPRI), allows LG&E and KU's Research and Development team to develop, test and evaluate the potential benefits of energy storage and battery technologies.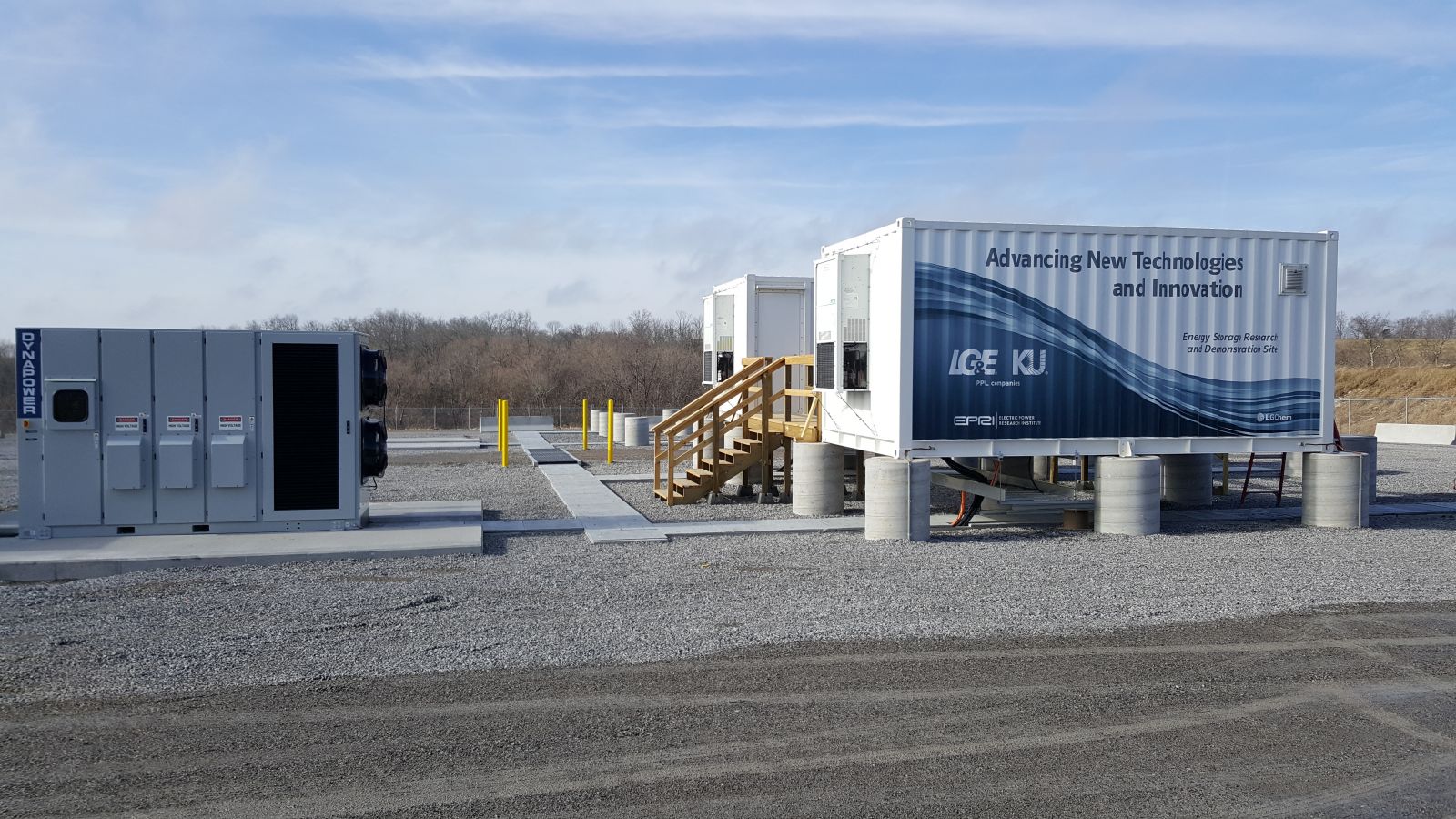 Energy storage can improve the way a utility generates, delivers and consumes electricity. It's important because it can not only help during an emergency, like power outages after a storm or during high-peak demand, but can also provide power quality and reliability improvement capabilities.
According to the Energy Storage Association, a major benefit of energy storage is "its ability to balance power supply and demand instantaneously - within milliseconds - which makes power networks more resilient and efficient."

Research partnership
EPRI's Energy Storage program provides LG&E and KU with technical assessments of current installations around the world, updates on new technology advances, and information regarding developing standards and practices.
One of the oldest limitations of electricity is the fact that it must be generated and delivered as customers demand it. Electricity that is lighting up your house at this very moment was produced nearly instantaneously miles away.
There is no way to prepare for an unexpected outage; once the generation is interrupted or the line is broken, the power is immediately out.
"Energy storage has the potential to mitigate this fundamental problem," said Dr. David Link, manager of Research and Development. "By installing batteries at the generator, along the transmission system, or at a customer's location, we could provide short-term back-up power to give our crews time to repair the problem. The customer would theoretically never see an interruption in power."
LG&E and KU's research focuses on investigating the operational characteristics and costs associated with these technologies, as well as integration challenges with the evolving grid of the future.
"The Energy Storage Research & Demonstration Site is unique among other sites in the utility industry in that it provides us a testbed for evaluating utility-scale energy storage technologies," said Research Engineer/Scientist Dr. Nick Jewell, who oversaw the development of the research facility at E.W. Brown. "The site provides the capability to test multiple storage technologies at once, while not only looking at the performance and operation of individual storage systems, but also the integration challenges with the evolving electric grid of the future. Designed as a collaborative site, it will be part of a larger consortium of utilities with similar capabilities creating a 'virtual lab' that aims to address gaps associated with utility-scale energy storage, while also providing the platform to share knowledge gained across the utility industry."