Junior Achievement of the Bluegrass has opened its newest facility, with middle and high school students from around central Kentucky filling the halls of BizTown and Finance Park. The new 13,000-square-foot facility, formerly known as Linlee Elementary School, is located in Lexington.
Kentucky Utilities is a proud sponsor of JA BizTown, and the company display is in the middle school portion of the facility. The KU storefront serves as BizTown's electric service provider, keeping the lights on for all the businesses. A portion of each BizTown class is designated for students to work in a variety of roles: CEO, CFO, environmental agent and utility engineer, to name a few. The new exhibit, shown below, is similar to the Louisville facility, sponsored by LG&E, which includes information about safety, community involvement, careers and power generation.
"The Junior Achievement experience can be a life-changing opportunity as these students build their financial literacy and quickly learn the economics of real business principles," said Robby Trimble, director of Electric Distribution and a Junior Achievement of the Bluegrass board member. "Our exhibit is an exceptional way for us to educate tomorrow's leaders about how KU integrates into the community and provides a variety of real career opportunities."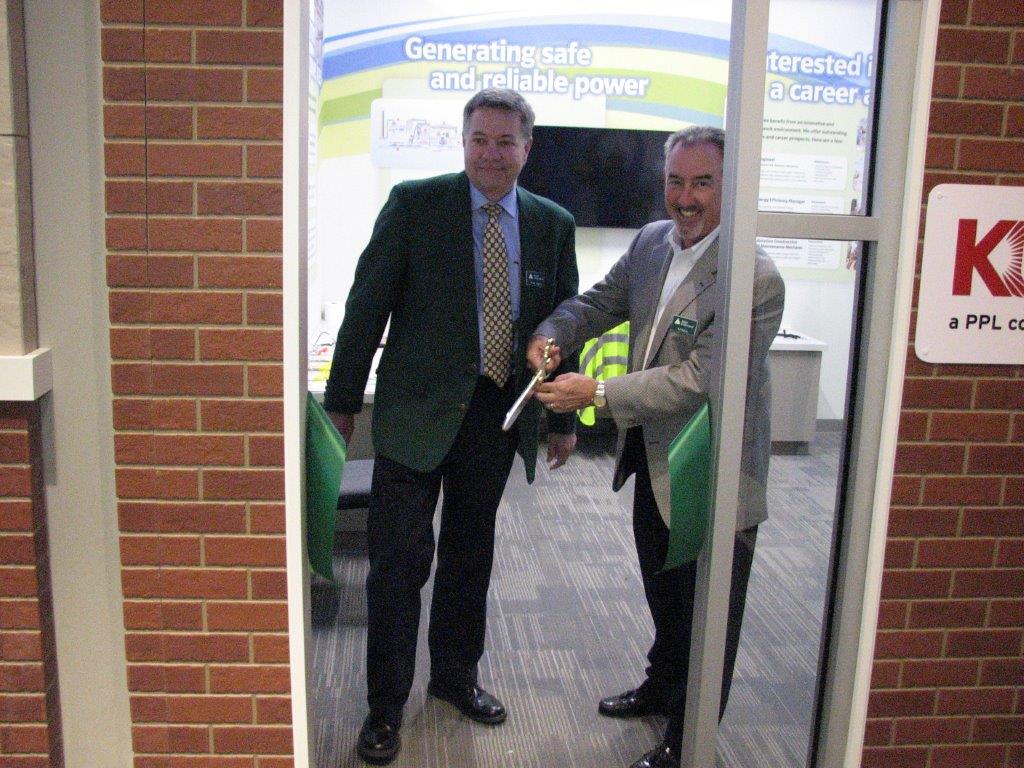 Junior Achievement is the world's largest organization dedicated to educating students about work readiness, entrepreneurship and financial literacy. It is known for its experiential, hands-on curriculum that helps young people prepare for the real world through entrepreneurial thinking and near-real-job experience. Through a variety of activities, students learn how to generate and effectively manage wealth, create jobs and how to apply innovative thinking to the workplace.
For more information, including how to volunteer with JA, visit the Junior Achievement website.