This winter hasn't been very cold or snowy in Kentucky, but a last stand of storms clobbered the upper Midwest and the eastern seaboard earlier this week. More than 300 of our company and contractor line technicians jumped in to assist in both regions.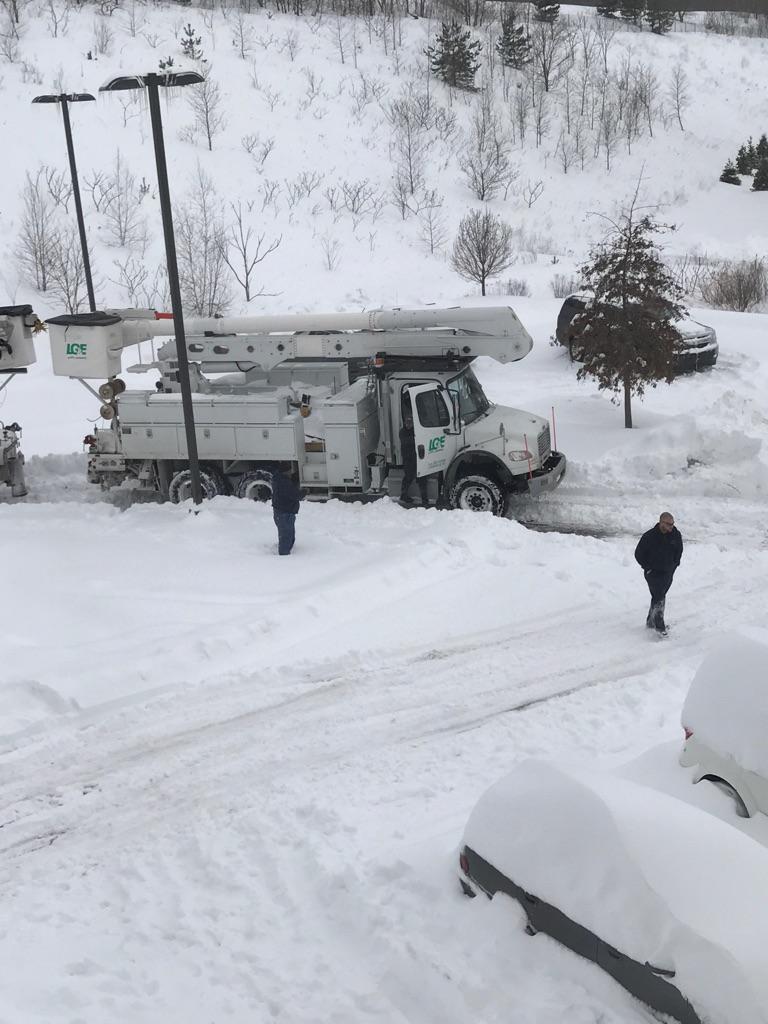 Both LG&E and KU crews and management personnel were dispatched to the PPL service area to assist with outages after the nor'easter swept through the area. When system impacts were less than expected and PPL didn't need LG&E and KU's reserves, the 26 LG&E line techs were turned over to a neighboring Pennsylvania power company, UGI. The 46 KU line techs were re-assigned to an adjacent power company, Avengrid in Brewster, New York. The KU personnel were sent to Pennsylvania from across the KU and ODP service areas, coming from each operations center location.
Before the big storm moved across the East Coast, a few days earlier a windstorm swept through Michigan and other points to the east, producing more than 1 million electric outages in Michigan. Through established mutual aid processes, the company released 140 contractor line technicians to Consumers Energy, and more than 20 contractor line technicians to DTE Energy in Detroit, to assist with their system restorations.
One of the places the crews worked was in the northwest Detroit suburb of Royal Oak. The work resulted in an unsolicited call from a local resident to Lexington Customer Care Coach Sandy Owens. She was told the older couple had been without power for six days and had nowhere else to go. The area needed a transformer replaced before restoration could be completed, and our crewmen assured the couple that power would be back on before day's end — and they delivered on that promise.
"This is what the mutual aid program is all about," said Steve Woodworth, director of Systems Restoration and Dispatch Operations. "Kentucky got only a light touch of the snowy weather, and it hardly affected our system. So we felt comfortable sending the resources we did to those energy companies to help get the lights back on as quickly as possible. We never know when we may need to make the same request in recovering from a weather event."
Most of the crews will have returned to Kentucky by the end of this week.