Earth Day is observed worldwide, but in Louisville one day isn't enough to celebrate the wonders of our planet and promote its protection. That's why the Louisville Zoo will host Party for the Planet: A Month-Long Celebration of the Earth powered by LG&E and KU throughout April with activities to delight, entertain and educate patrons of all ages.
Party for the Plant is sponsored by LG&E and KU ─ a partner that shares the zoo's vision of a more sustainable world ─ to provide general admission discounts and free parking on select days throughout April and special activities all month long.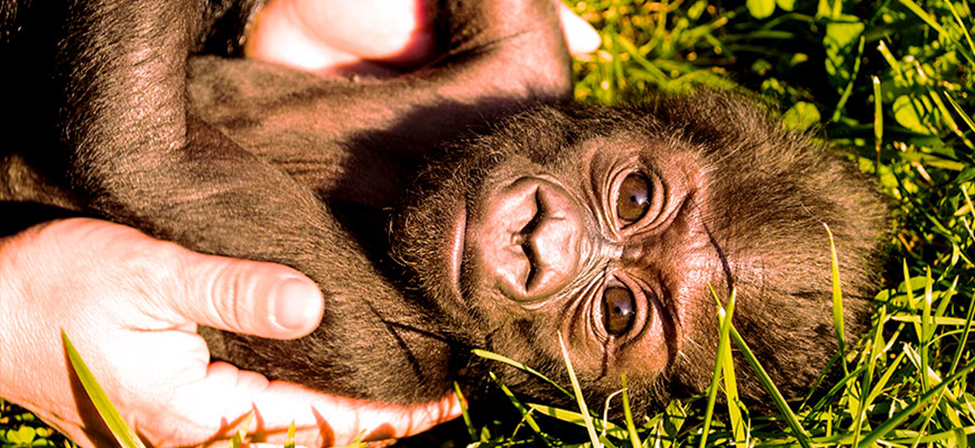 "Preserving, guarding or protecting our natural resources lies at the heart of everything we do at the Louisville Zoo, and this mission is on full display during Party for the Planet," zoo Director John Walczak said. "We appreciate LG&E and KU for helping us to host an April bash all ages will enjoy."
Discounted admission, events and activities

Visit www.louisvillezoo.org for information about all the activities, discounts and freebies. Don't miss these highlights:
Kick-off Event, April 1 featuring the "Trashformation" Art Contest. See how local students turned trash into treasure by viewing winning displays during the 10:30 a.m. press conference. This event encourages students to communicate the importance of recycling and sustainability through art. Making musical instruments from recycled materials is a new category for 2017. As part of the press conference, students who submitted these entries will participate in a jam session with Louisville Orchestra Music Director Teddy Abrams.
Earth Day Celebration, April 30 with $8.25 general admission plus free parking courtesy of LG&E and KU. More than 20 displays by community partners will display information about solar power, forestry, recycling and other topics. Check out the Mini City electric safety display and say hello to Louie the Lightning Bug.
'Funday Mondays,' April 10, 17 and 24 with $5.25 general admission from 10 a.m. to 5 p.m. each day. Special zoo keeper talks along with the Mini City display and Louie the Lightning Bug will make these Mondays memorable for the entire family.
More eco-excitement such as Save the Frog Day; Backyard Action Hero Day; Eggstravaganza egg hunt with the Easter Bunny; plus ZooPoopyDo compost and mulch sales.
Elsewhere in the bluegrass

LG&E and KU also is the title sponsor of Party for the Planet at the Arboretum State Botanical Garden, 500 Alumni Dr., Lexington, Ky. Plan a road trip to catch such activities as a native spring-flowers tour, a screech owl box-building class, urban forest ecology tour and more.
Lexington's celebration culminates April 29 with Arbor Day featuring free admission for parents and children to the Arboretum's Children's Garden. More highlights include tree seedling give-a-ways; a singing performance by first and second graders from Cassidy Elementary School; eco-exhibits; and mayor's proclamation.
Visit the arboretum at www.arboretum.ca.uky.edu for details.