Bullitt Park is known for bringing together in the Big Stone Gap, Virginia community and area residents. Whether it's attending a child's Little League game or cheering on Union High School's football and track programs, thousands of adults and students use the park and its fields every year.
With minimal changes at the park since its construction in 1935, The Gap Partnership launched a new $1.5 million initiative – called the Bullitt Park Renovation Project – to make improvements, add new facilities and construct new baseball and softball fields. 
Understanding the park's importance within the community, the company stepped forward this summer and donated $10,000 toward the renovation project.
"We're excited to support The Gap Partnership and the new project at Bullitt Park," said Stewart Spradlin, manager of Old Dominon Power's Norton Operations Center. "The new fields will bring economic growth for Big Stone Gap and provide hundreds of children a place to play ball for many years to come."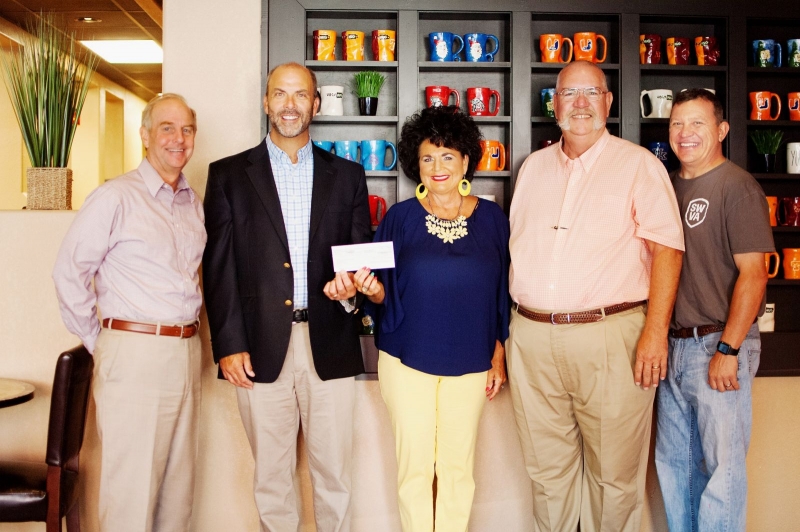 "We want to renovate and make Bullitt Park a showcase for our community and surrounding region," said Mike Allen, Gap Partnership committee member and president of the South-West Insurance Agency.
Old Dominion Power Company is a unit of Kentucky Utilities Company (KU), headquartered in Lexington, Kentucky. ODP serves nearly 30,000 customers in Wise, Lee, Russell, Scott and Dickenson Counties in Virginia.