Thousands of students from across the nation recently came to the Kentucky Exposition Center in Louisville to show off their trade skills at the 53rd annual National Leadership and Skills Conference, presented by SkillsUSA.
SkillsUSA is a national organization serving middle-school, high-school and college/postsecondary students who are preparing for careers in trade, technical and skilled-service occupations. The annual conference allows students to expand upon their skills and interact with potential employers.
One group of 68 students, some from Kentucky, as well as winners of trade competitions throughout the country, had the chance to see a large-scale construction project first-hand, during a tour at Trimble County Generating Station. Scott Straight, vice president-Project Engineering, is a board member of the Southeastern Construction Owners and Associates Roundtable (SCOAR), an organization long associated with SkillsUSA. SCOAR focuses on construction safety, education in industry labor and technology trends in generation, as well as the development of skilled craft labor throughout the southeast.
"SkillsUSA coordinated with SCOAR to host a field trip for students at the conference interested in careers in carpentry," said Straight. "We arranged a tour at Trimble County because of the large-scale construction underway. The Project Engineering team and our on-site contractor, AMEC Foster Wheeler, coordinated the tour and served as guides."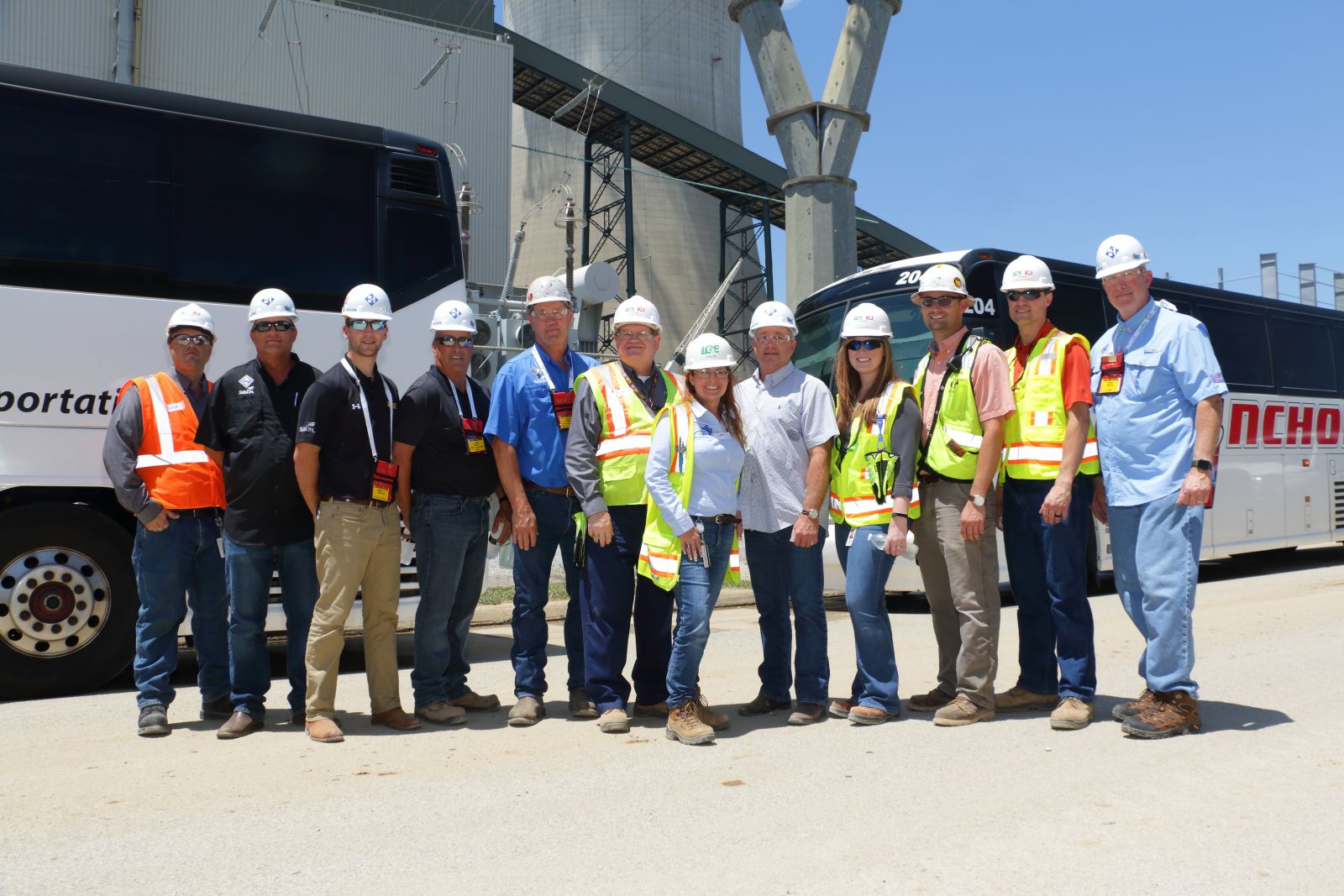 "Since the students are interested in careers in carpentry, the Trimble tour gave them the opportunity to see a multi-year construction project in its early civil stages," said Joan Lipp, manager of Major Capital Projects. "They saw forms, concrete, rebar, tanks and the setting of building steel, all aspects of what they're studying, but up until this point, most had only observed residential or smaller commercial construction projects."
Lipp noted that field trips like this create excitement for young people and can have a significant impact on a student's future.
"Hopefully, what they saw at Trimble helped aid in their carpentry competition at the conference, and gave them a greater appreciation of the size and complexity of electric generation. Ultimately, we hope it inspires them to continue their education in the carpentry trade or maybe another construction trade, such as that of an electrician."
SkillsUSA has held its national convention in Louisville for the last three years, and it will continue to be held in the River City through 2019. Those in attendance included television host and skilled-labor advocate Mike Rowe, who was on hand to honor students who received scholarships to attend the event.