From building marshmallow towers and table hovercrafts to assembling the perfect gumdrop dome and paper airplane, third-grade students at Blake Elementary in Louisville are bringing science, technology, engineering and math (STEM) careers to life.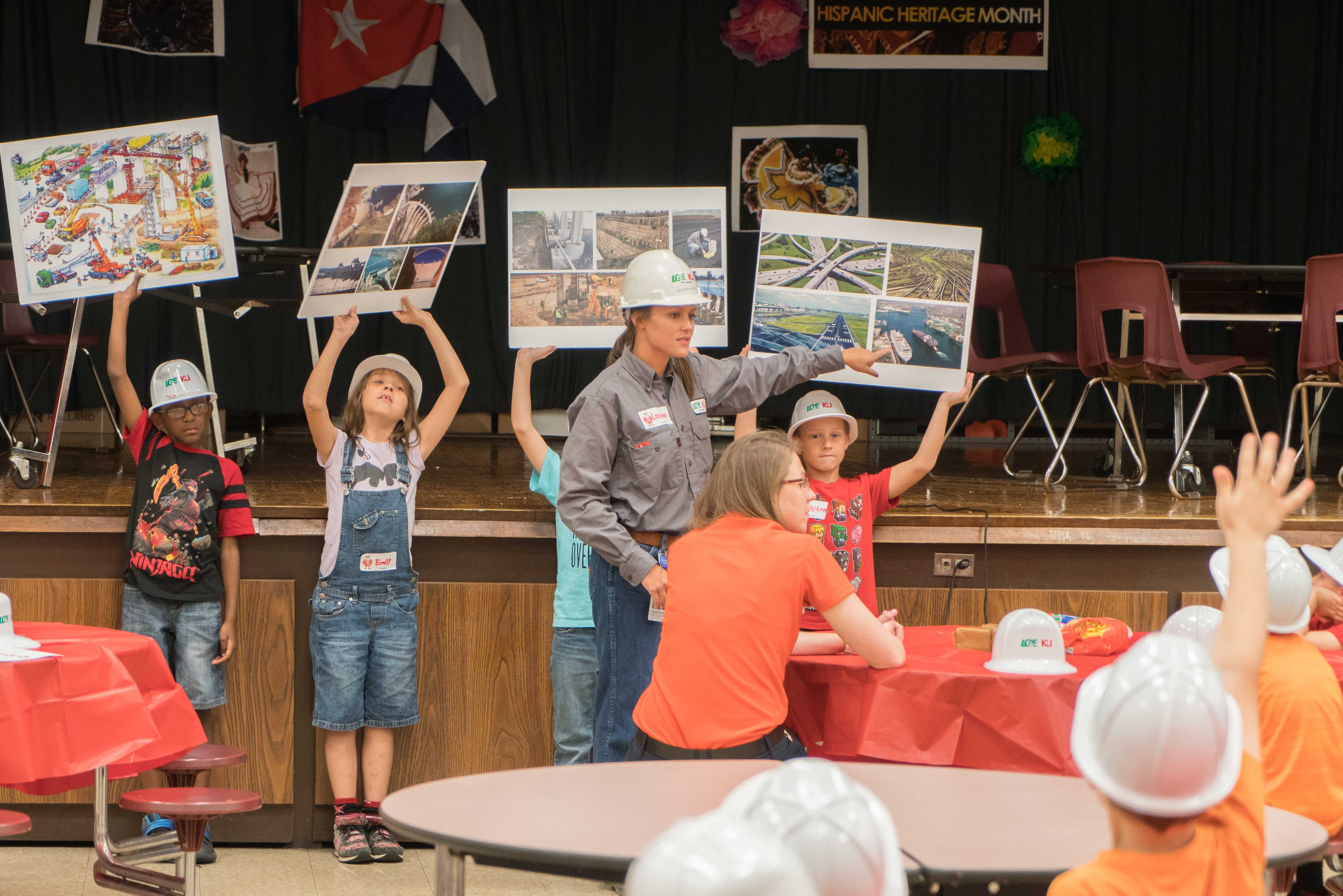 The monthly after-school program, now in its fourth year, is taught by LG&E and KU employee volunteers from Generation Services and supported by teachers. This year, civil engineers Jennifer Price and Leann Gottuso are leading a record class of 41 students in activities intended to teach and inspire the next generation of energy company employees.
"By presenting traditionally tougher subjects in a fun and engaging way, we're continuing to support the teachers at Blake Elementary and giving young minds hands-on experiences that hopefully will ignite interest in future STEM-related careers," said Mike Drake, director of Generation Services.
The first meeting of the new school year was held Sept. 27. Students received an introduction to civil engineering and immediately applied their learning by constructing marshmallow towers. The program runs through April and will cover aerospace, electrical, mechanical, chemical, environmental, and civil engineering themes and activities.