Step 1 – Sign up.
Customers may sign up by logging into My Account or by calling 800-356-5467. An on-site Home Energy Analysis costs $25. The $25 charge will appear on the customer's utility bill the month following the analysis appointment.

Step 2 – Schedule your appointment to conduct your initial analysis test.
After you sign up, our business partner, Nexant, will call to schedule an appointment at your home. The appointment typically lasts up to three hours.
During the visit, a certified energy analyst will test the home's "air tightness" by performing a blower door test. This measures how much air may be leaking from the home, as well as how much outdoor air may be leaking into the home through cracks, inefficient insulation or other spaces. The analysis also includes infrared camera technology (when conditions warrant the use of such equipment) to better identify the home's air leakage points.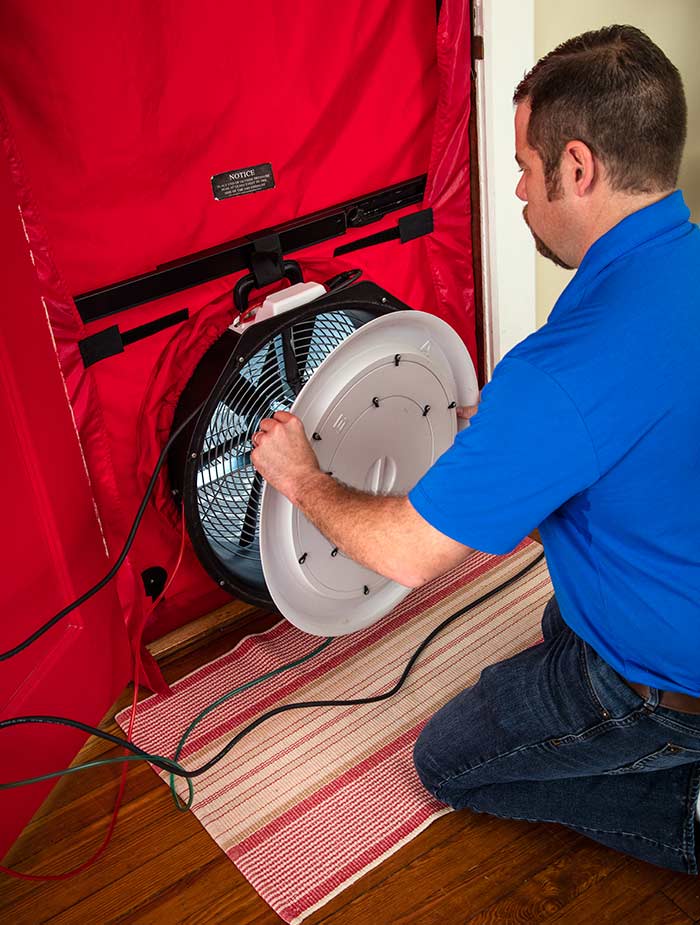 Duct air tightness testing and gas combustion appliance safety tests also are conducted in the home.
After completing the initial test and making several improvements on site, the analyst will then test the home's air tightness for a second time. The home's energy efficiency can improve as much as 10 percent during this appointment.

Step 3 – Make additional energy-saving improvements to earn incentives.
After the initial analysis visit, a customized report is mailed to the customer which provides data on their current energy usage and additional energy-saving recommendations. These range from something as minor as installing a low flow shower head to having insulation professionally installed in the attic.
If the customer chooses to make the recommendations within 36 months of their report date, they may become eligible to receive additional incentives.

Step 4 – Schedule final verification inspection. 
After you finish your home improvements, please notify us online through My Account, by phone (800-356-5467) or by email to request your verification appointment. From there, our business partner, Nexant, will contact you to review the energy-saving measures you have completed and schedule the final inspection of your home. This appointment is of no extra cost to the customer.

Step 5 – Earn financial incentives for improving your home's efficiency
After the final verification inspection, the customer will receive a final report including the incentive amount they are eligible for, ranging from $150 to $1,000, per the list below. The customer will receive their check by mail in approximately 6 to 8 weeks.
Single Dwelling Home (Home / Mobile Home / Townhome):
16% more energy efficient, you are eligible for $300 in incentives
20% more energy efficient, you are eligible for $500 in incentives
30% more energy efficient, you are eligible for $1,000 in incentives
Multi-Family Home (Apartments):
16% more energy efficient, you are eligible for $150 in incentives
20% more energy efficient, you are eligible for $250 in incentives
30% more energy efficient, you are eligible for $500 in incentives
Sign up through My Account