It's summer, and we're itchin' to get out of the kitchen (check out our grill recipe)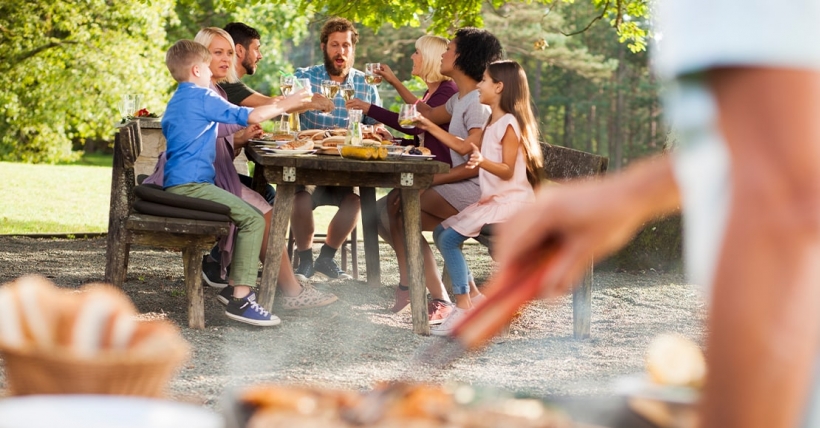 This time of year, your stove and oven aren't necessarily your friends. For beginners, they add heat to the kitchen. (And who needs more heat in July, right?) And, of course, increased stove and oven use means increased energy use. 
Plus, your AC will run more to mitigate the extra heat. So here's an idea: put a "Reduced Hours" sign on your kitchen and let the grill take center stage.
Grilled Chicken Breasts
Ingredients 
2 6–8 oz. boneless, skinless chicken breasts (or use seitan for a vegetarian option) 
1/3 c. olive oil 
2 tbsp. Worcestershire sauce 
2 tbsp. Italian seasoning
 2 tbsp. lemon juice 
1 tsp. paprika 
1 tsp. powdered onion 
1 clove garlic, minced 
Salt and pepper
Directions 
Combine ingredients in a medium bowl, add chicken and marinate for at least 1 hour. Grill chicken over medium heat for 6 minutes on each side (4 to 5 minutes on each side for seitan). Enjoy!
Sign up for the Power Source Newsletter