In "Charts View," you'll now be able to track and compare your energy usage in several views – by day, week, month or year.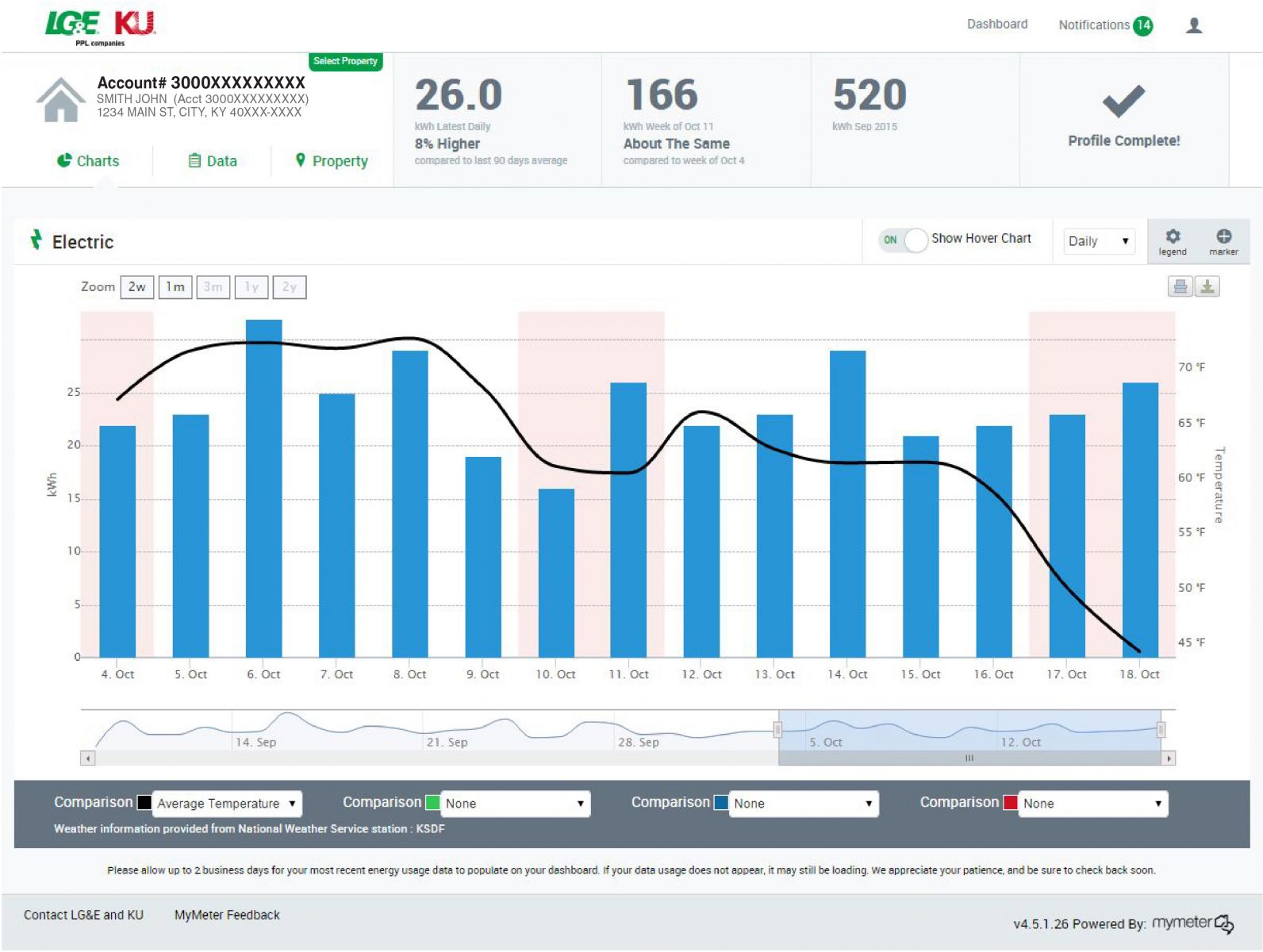 Check out how your energy use compares to your local weather conditions.
Use the "Zoom" feature, take a closer look at a specific date range or single day.
Over time as the information from your meter accumulates in your MyMeter dashboard, you'll have the ability to compare changes in your energy usage from the previous week, month or 90-day average.