You can schedule MyMeter notifications under "Communication Options" to receive customized updates about your energy usage by text or email.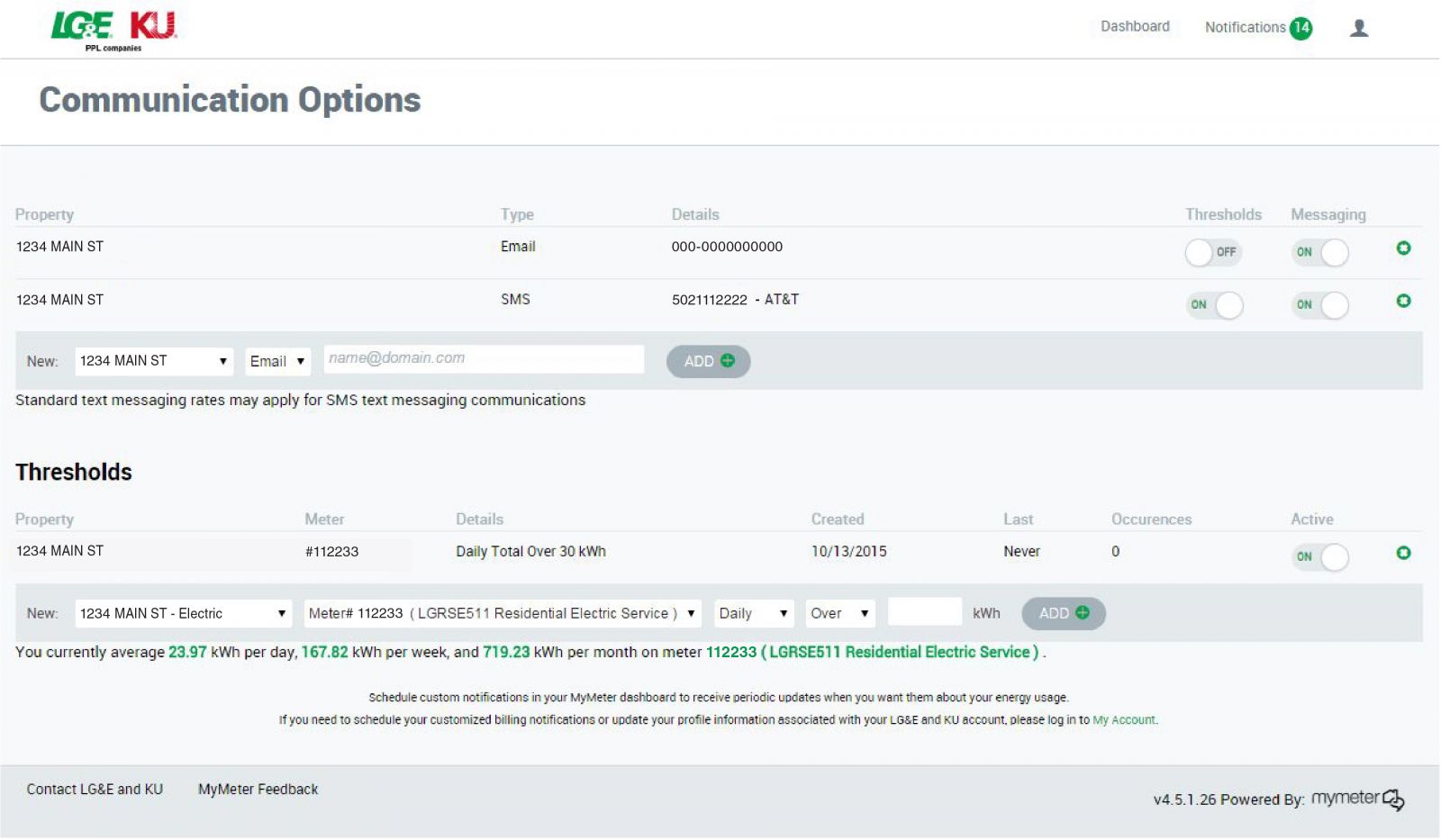 By setting threshold limits, you can request and receive a MyMeter notification when you've reached your desired limit.
While you can set your threshold limits and request how you prefer to receive these updates, all notifications are sent at 11 a.m., Eastern Standard Time.
Please remember your usage information is loaded in your MyMeter dashboard within 2 business days, so be sure to set your thresholds with this in mind and allow yourself time to make any adjustments before reaching your maximum limit.
If you need to schedule your customized billing notifications associated with your LG&E and KU account, please log in to your online account to make these updates.