By providing basic information about your property – such as size, age of construction and types of appliances – you can create a more customized experience and gain more insight into how you use energy.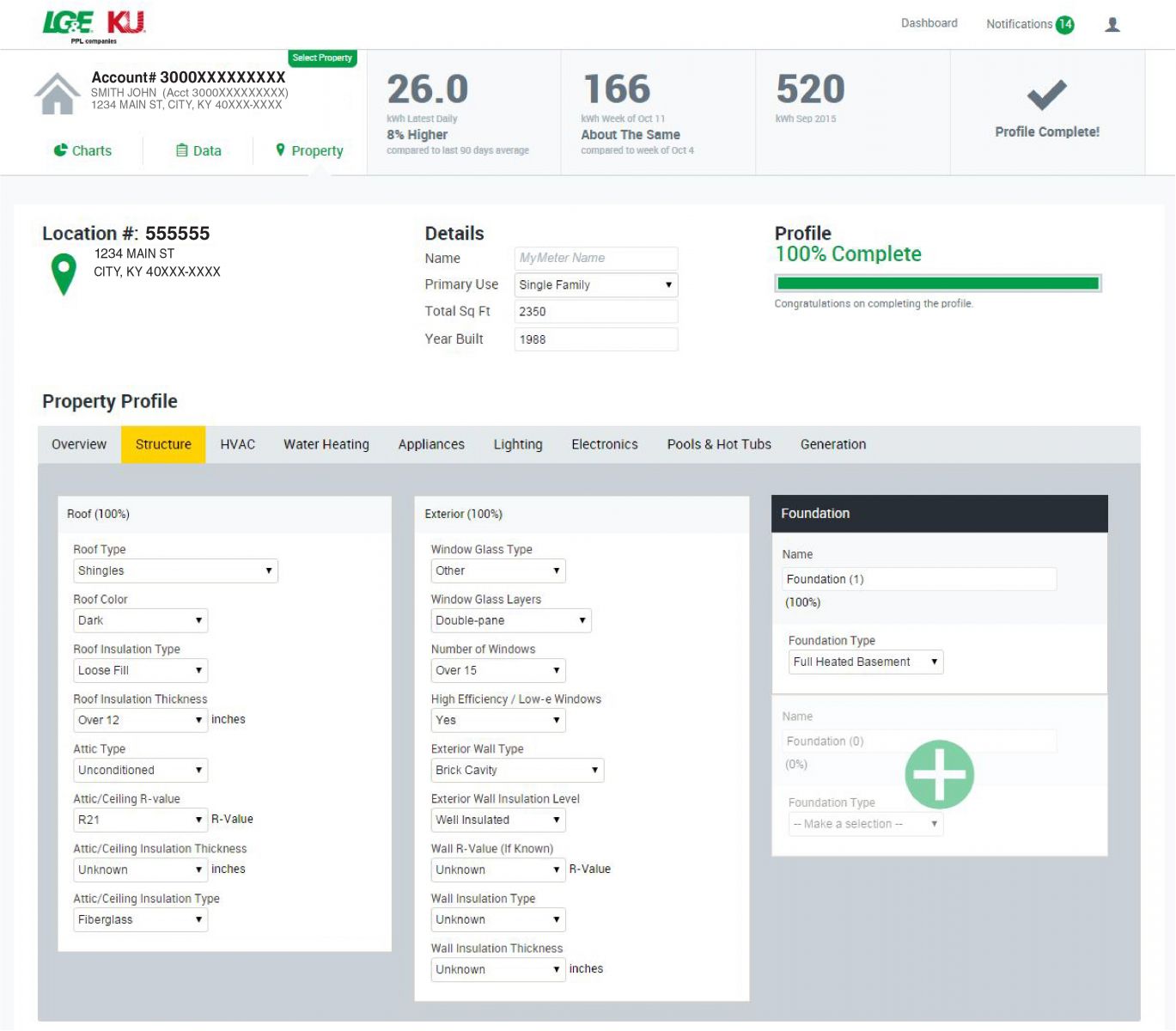 You may update this information at any time if you make changes or improvements that could impact your energy use. Plus, your improvements may qualify for monetary rebates and incentives through LG&E and KU's Energy Efficiency Programs.
Your profile information is specific to your MyMeter dashboard only. If you need to update your profile information associated with your LG&E and KU account, please log in to your online account to make these updates.